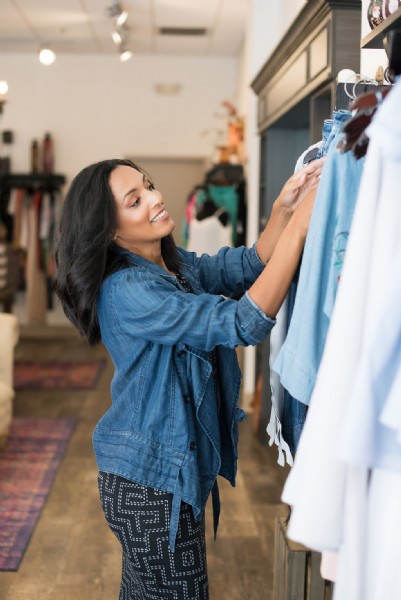 There are circumstances or events in life that cause us to have to make financial cut backs on some of the things we normally splurge on, including some of the things we may need such as our clothing. I mean we all have to get dressed, right? Sharing from my own personal experience, also because I believe everyone deserves to feel pretty here are a few easy tips to help you shop for clothing on a budget.
Let's pretend or not, that your clothing allowance is $100. Believe me when I say I've been there. But I'm also a frugal shopper so it's no surprise to those who know me, nor is it reason to feel ashamed. First things first, do a little research. Whether online or in-store you can get an idea for the average price range of the fashions being sold. Knowing where to shop is really half the battle. Retailers like Nordstrom Rack, Marshalls, TJMaxx, Forever21, even consignment shops will surprise you when it comes to low prices and good quality apparel.
Make a list of what you're looking for, with a column for needs and wants. Having a lesser amount to spend requires you to be a more focused shopper. Thus, buying only the items on your list. Begin by shopping for your needs. For example; the black pumps or black pants because without those staples you will not be able to match, mix and expand your wardrobe. Leave the wants section for the left over in your wallet.
Use the power of the smart phone. Look up deals at hundreds of stores nationwide on websites like Ebates and RetailMeNot, both of whom have apps for your phone; Then, take advantage of the discounts or promo codes. This practice will stretch your dollars and give you some room for a few extras. Plus cash back to your bank account, that's right! Ebates gives you the ability to get back, some of that hard earned cash which sounds like an effortless way to save for another clothes shopping trip later on.
Finally, don't hesitate to consult VStylist if you believe you need help figuring out how to style the new fashions you will buy or have already purchased. Happy Shopping!
XOXO