To many of us, a favorite season is near. To others, the foliage of leaves has already begun. Along with pumpkin spice, comes fall in all its decor. But, most of us are also left wandering how to transition our style into fall and maintain a current look while daytime temperatures are still in the 70s to 80s. Don't worry, I'll give you a clue.
I've just begun my own transition; In doing so, I went to a favorite shop. Not just any retailer, but one that makes me feel great about shopping as they restore human lives one piece of fashion at a time. Elegantees employs women who have been rescued from human trafficking in Nepal, from over 20,000 women and children that have been rescued by their partner organization thus far. What better reason do we need to buy?
On that note, I'm thrilled to share you can now get one of their pieces and help support the cause through VStylist with a 15% discount included. Here's how I styled it up and how to get it now!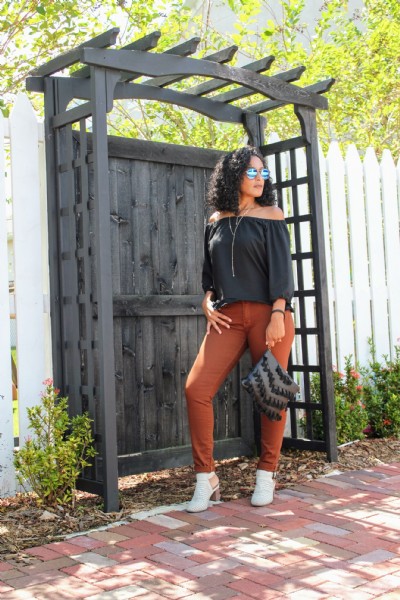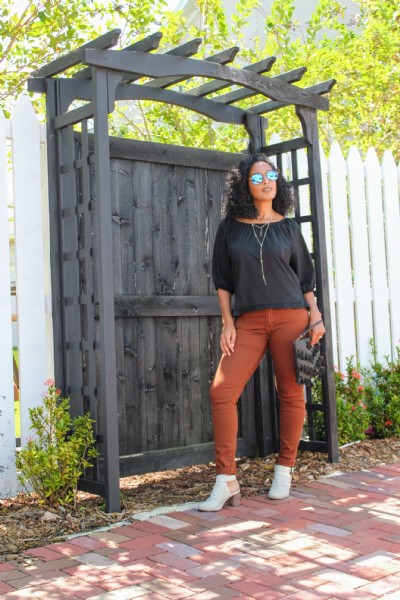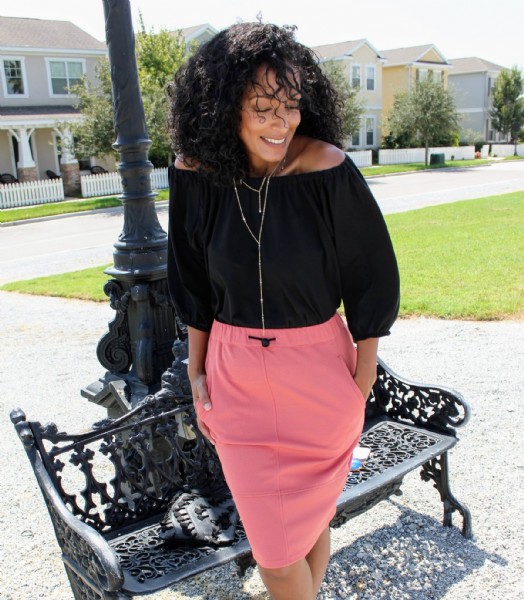 LILLIETH adjustable gathered neck top
Get 15% off - Use Discount code: VSTYLIST at Elegantees.com
A couple of ways to easily make the fall transition: Go light blend with your fabrics. Hold off on the booties we so adore and wear the shoeties instead. Those are the booties with open toes or open backs in order to stay cool.
brown jeans: Principle Denim
skirt: Mink Pink