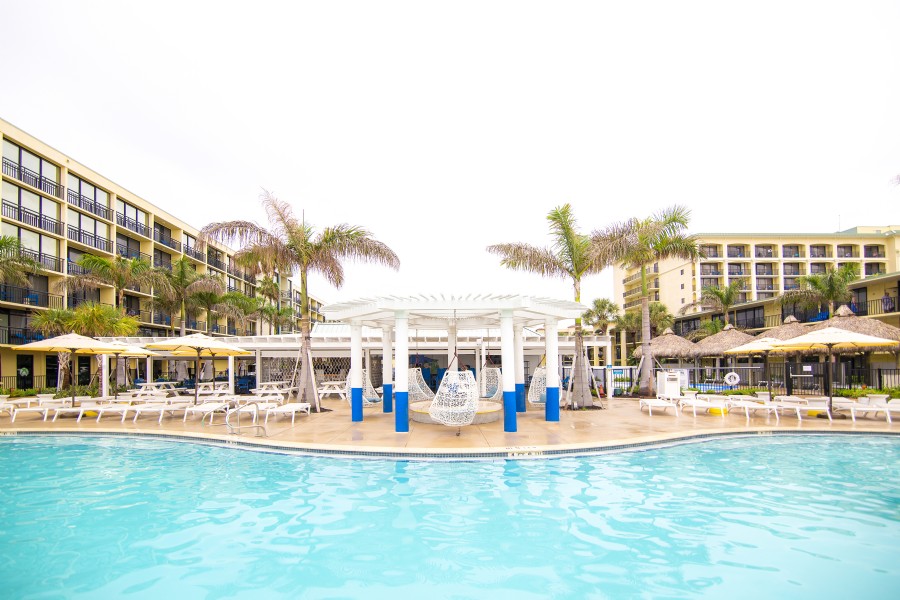 We all know it's hard to please your teenage children. I speak from experience when I say that, planning a vacation or a weekend getaway is hard work and by the time it's all planned, you'll need a long nap. Well we've recently encountered this situation and I thought I'd share how we managed and what took place. I hope it helps you parents out.
It started with searching for an affordable location, on the beach, very close to dining options or at least a kitchenette in the room to bring loads of snacks along. We chose the beach because we know it's a place both our 14 and 20 year old would enjoy, where they can play volleyball or just relax on a hammock. Oh! the swimming pool to cool off in is a must-have for them. So we found a place to stay that has it all. The Sirata Beach Resort, sits right on St Petersburg beach, about a 1 hour drive from home. This saved us at least 800 dollars in air fare. Surprisingly, upon our arrival I noticed how simple the check in process is, making me feel much more at ease. A quaint feel to the resort in general.
Immediately we learned about all of the resort amenities which happened to be everything! Buffet breakfast at Compass Grill, lunch at Harry's Beach Bar, dinner at Rum Runners Bar & Grill all within the resort. Not having to google 'restaurants near me' is a big stress relief for us. We quickly hopped into our swimsuits and hit the poolside. Our kids scattered to do what they wanted to do, like checking out their Xbox gaming lounge. Finally, a frozen drink was in order.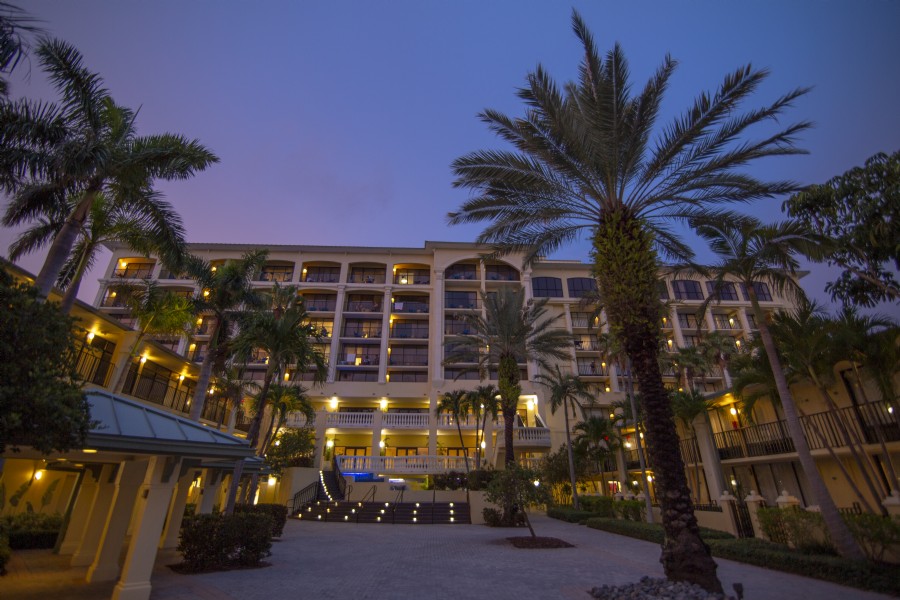 Some teenagers/adults live for the thrill, which is why the Sirata resort offers discounts to hotel guests for water sports rentals, like jet skis, speed boats and more. The hotel staff was friendly and helpful, plus you can expect to get a kind text checking to see if you're having a good time. By the way, Sirata does have the beach chairs and cabanas available to guests who prefer to lounge by the ocean.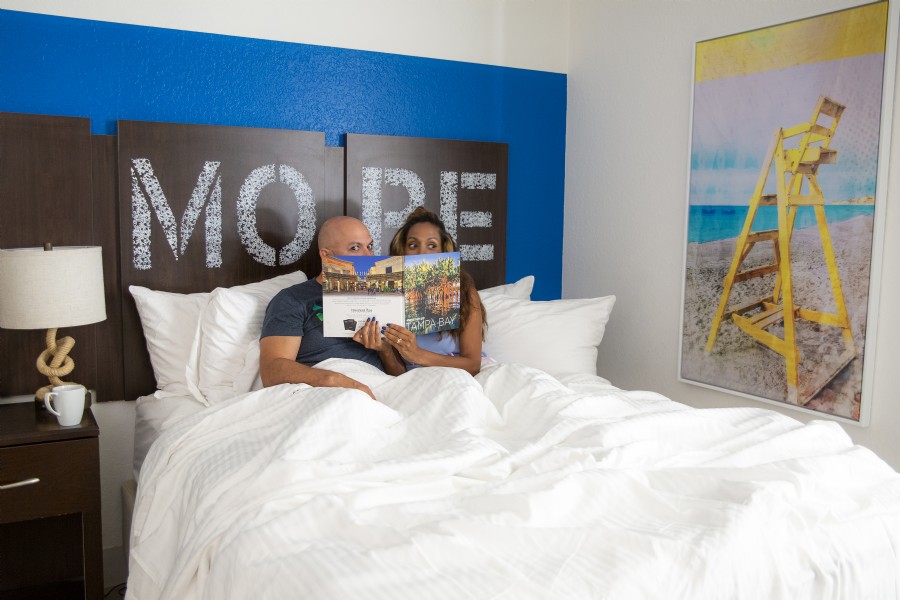 Back in the room, we caught the sunset from our balcony which included a very nice view of the beach. Can you see yourself on that balcony with a glass of wine?
For the weekend stay, ladies pack light. All you'll need is a swimsuit, a coverup, 2 sundresses or 2 additional comfortable summer outfits. Guys, also pack light! Don't forget your flip flops. Even when travelling from out of state, one carry-on is sufficient.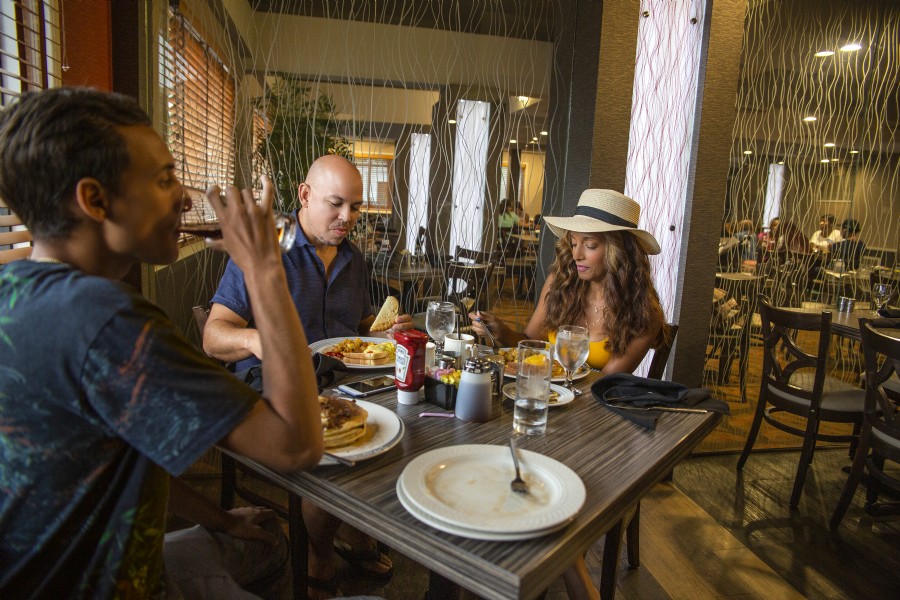 Although our stay was short, it was sweet and we're thankful to Sirata Beach Resort for being a key part of our getaway...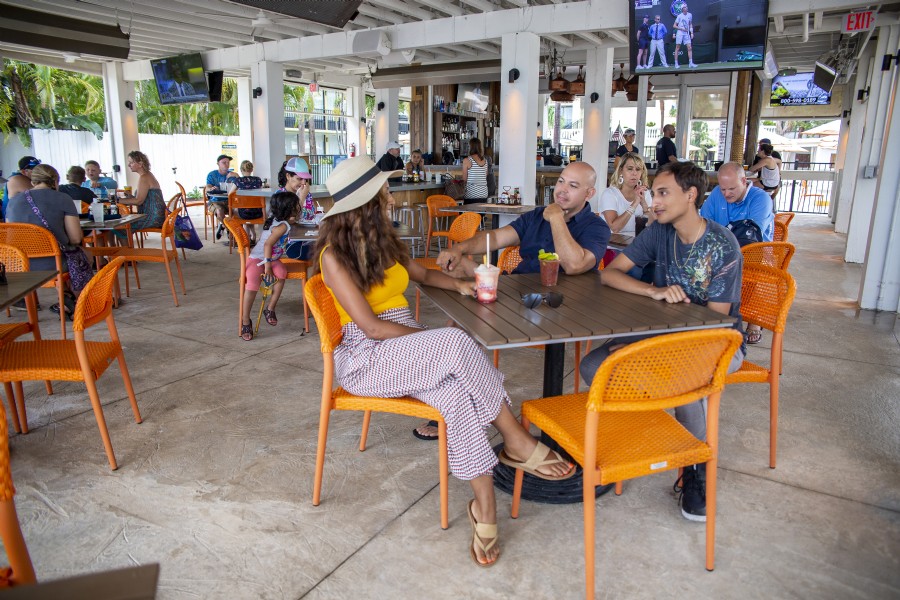 photos courtesy of Tampaheadshots
Blog sponsored by Sirata Beach Resort