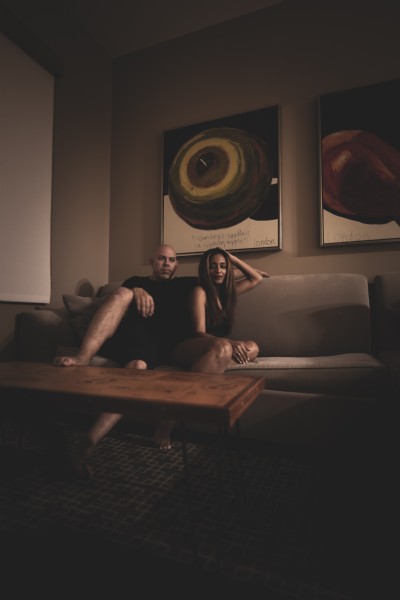 Work, children, volunteering, unexpected events, life can get heavy and quite frankly exhausting. But, there are times when a relationship needs a reconnect and recharge. My husband and I managed to block 2 days in our calendar to make it happen. In case you don't know what a staycay is; its a getaway from home within driving distance. It can also be a day you set aside to enjoy leisure activities without requiring an overnight stay. But there's nothing like getting out of the usual confines and visiting a new place. So we did our research and it turns out we found a golden nugget of a hotel in South Tampa, Florida where we could have our staycay and I'm excited to share the experience just in case you're needing your recharge while seeking romance.
The Epicurean Hotel, Autograph Collection located on Howard Avenue Tampa, Fl is a popular gem in the bay area. Upon arrival, you can already feel the stylish environment while walking in the doors. Unexpectedly we walked into warm lighting and a very warm greeting with a complimentary glass of our choice of wine. Epicurean also lives up to modern standards when the service staff takes care of the entire check in process in your guest room by using a mobile device.
Let's talk about our junior suite on the 4th floor; designed with a mod downtown vibe, sliding barn doors, kitchennette and a spacious living room with a seperate king size bed. Once we settled in with a cheese & charcuterie board, could we have taken a much needed power nap? After having a busy week, we did take that nap just before we prepared for our date night.
We then made our way to the restaurant Elevage; It happens to be one of the sister restaurants to the famous Berns Steakhouse and Haven restaurants, putting Tampa on the map as a top culinary destination. We knew Elevage had been highly spoken of so our appetites were as excited as we were to dive into dining. A couple of minutes after we were sat at our table, the server brings in a kind surprise champaigne bottle and ravioli, tomato soup, shrimp salad appetizers, courtesy of the Executive Chef, Jason Bamford. That was the start of a fabulous night! We were absolutely delighted by our main entrees Ora king salmon and Colorado Lamb, thus I'm recommending you give those a taste. Chef Jason Bamford, brings the history of Tampa into the menu creating dishes to include Spanish, Mediterranean, and Indian cultures. Elevage is a must go-to whether you stay or not.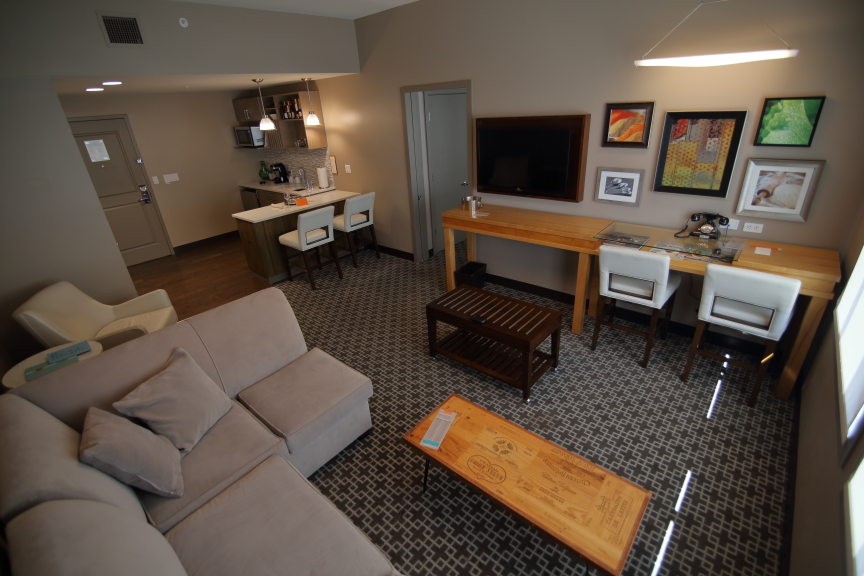 After dinner, due to the cold front that came in we strolled into the hotel bar for a sort of night cap cocktail where it was buzzing with friends and couples mingling or kicking off the weekend just right at the chic Lobby bar. Not to forget one of the hottest spots in town for nightlife is Edge Rooftop, a social drinkery with good music, dj on weekends, a fun friendly ambience and a pretty view of Tampa at night. Can it get any better for weekend fun in one place?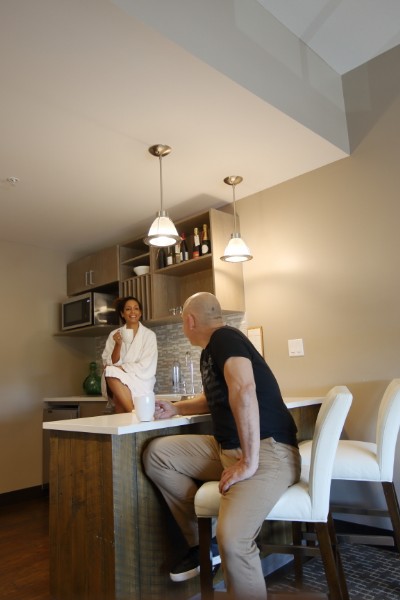 The next morning once again we enjoyed a tantalizing brunch at Elevage, notibly the blueberry pancakes were phenomenal. We also took some time to tour the hotel, when we found there is a Berns Fines Wines & Spirits store inside. A bottle of wine makes a great keepsake to take home. We also found a great hotel feature the Epicurean Theater, inspired by Epicurus to create an educational forum for various different topics like baking, mixologoy and cooking techniques. This also explains why the name Epicurean. Since it is Florida, a hotel is not a hotel without a pool; An alluring intimate area for sun bathing or relaxation was exactly what my doctor ordered.
Take an inside look at our romantic staycay in the video below!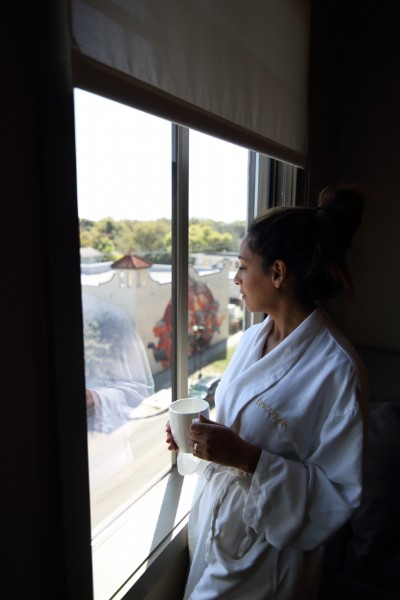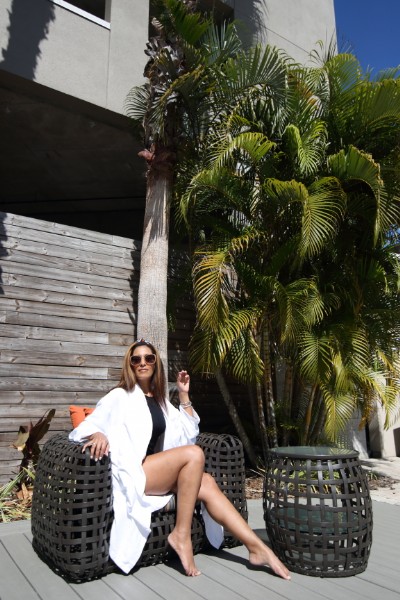 There is style to managing your life...
Visit my instagram page for all things Style!
Disclosure: Staycay was sponsored. This is my honest review.