It's that time when invitations to your best friend's wedding start rolling in. As if you don't have enough to worry about. Let VStylist step in to share a few factors to consider for the special occasion as I've already done a little leg work, only to help you ease the stress of wondering what to wear to two types of weddings. Beach or daytime wedding and cocktail style evening wedding.
Beach & Daytime Wedding
The time of the event is the second most important factor to consider when choosing the most appropriate guest attire, after knowing which dress styles best enhance your figure. As a universal key, choose the right kind of dress to wear for the wedding by focusing on details with waist defining features, which truly flatter the body at any height or size. The color of your frock also plays a role. For the indoor and outdoor weddings in daytime hours, pastels or brilliant jewel tones are perfect. Here's an example photo of my choice for a flowy, feminine feel that may be completed with sandals or pumps depending on the location of the ceremony and reception.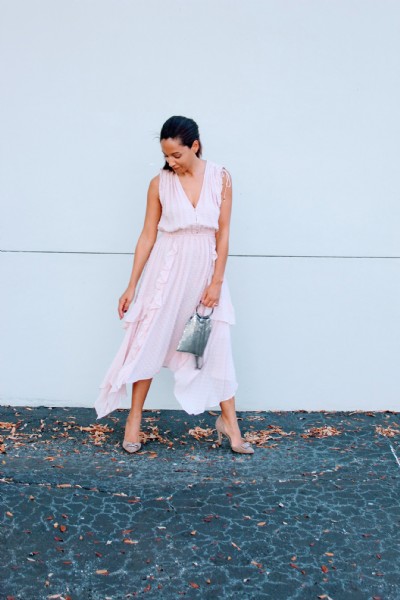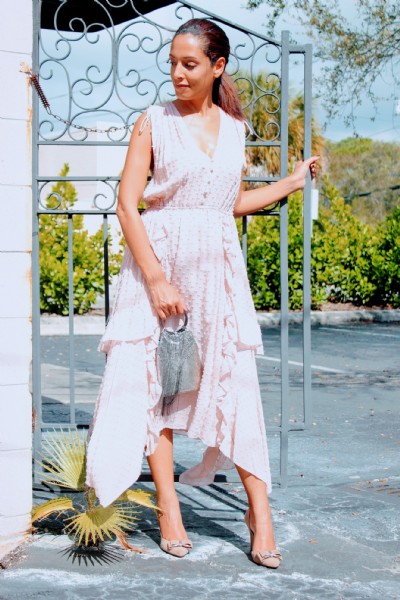 Cocktail Evening Wedding
Evening wedding times bring on a little more pressure to impress. Not to worry! Just follow these easy guidelines. Unless your invitation specifies 'black tie attire' go for a classic, plus alluring style combination. Achieving this effect requires less effort than you may think. When trying to decide on colors, navy, evergreen, black, reds and deeper jeweled shades are excellent. Create allure by looking for details on your garment such as cut outs, sheer panels, or off shoulder necklines. Showing less than two parts of skin is usually the best way to maintain a proper appearance at a more familial celebration. Take a look at my outfit below and where to find it. I went for a black wedding guest look, but it does not mean you have to.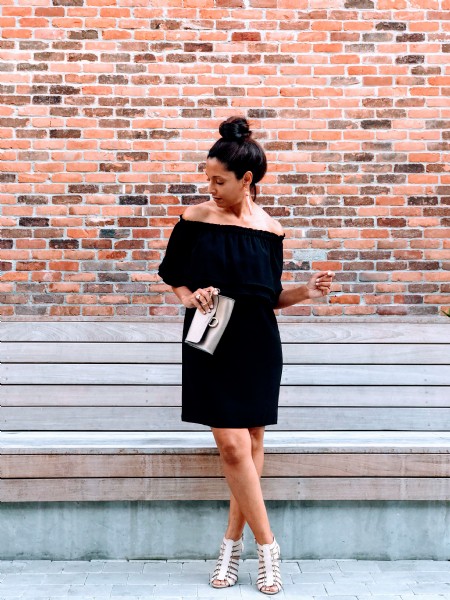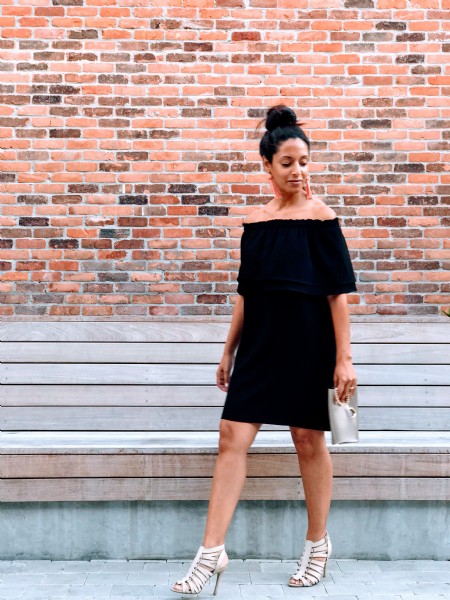 I hear weddings can be a great venue for meeting your soul mate. Whether you're going with a date or not, it's important to wear what you love in order to feel confident.