A lady who's always worn a size 6 walks into the store to buy a pair of jeans and walks out with a size 8 pair of jeans. "What just happened? I gained 10lbs overnight?" she thought. Well allow me to answer the question for her, and for those of you who may also encounter this situation when shopping.
Measurements for clothing were once determined by the National Institute of Standards. In recent years the responsibility was passed on to the American Society of Testing and Materials. Back in the 1950s a size 12 body measurements was the equivalent of a size 8 today. Using an average white american female body at the time as the model for such measurements, meant those standards set by the NIS were biased and unfair, since they didn't consider women of different body types, ethnicities and size. Why in 1983 the government ditched the standards altogether.
Enter the era of vanity sizing! Clothing manufacturers realized they could flatter consumers by revising sizes downward. The measurements that added up to a size 12 in 1958 were redefined to a size 6 by 2011. Yet other manufacturers began to define sizes differently. An astonishing New York Times graphic from 2011 tells how a size 8 waist measurement could differ by up to five inches of cloth between different designers. Hence my mythbuster! It's not you, it's them.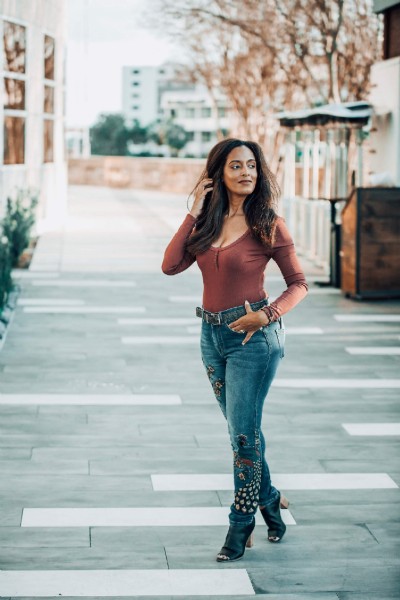 Let's forget vanity and stop feeling bad about our bodies when we go shopping. Even if you're a size 8 and find yourself in the so called 'plus size clothes' section, looking to try on a 10 or 12. It's not the size you purchased that matters, it's how you're going to look great, because the fit is everything!
Whether you need to get the perfect pair of jeans or need help with the right clothing styles for your shape, send VStylist a message!
Photo by Tampaheadshots