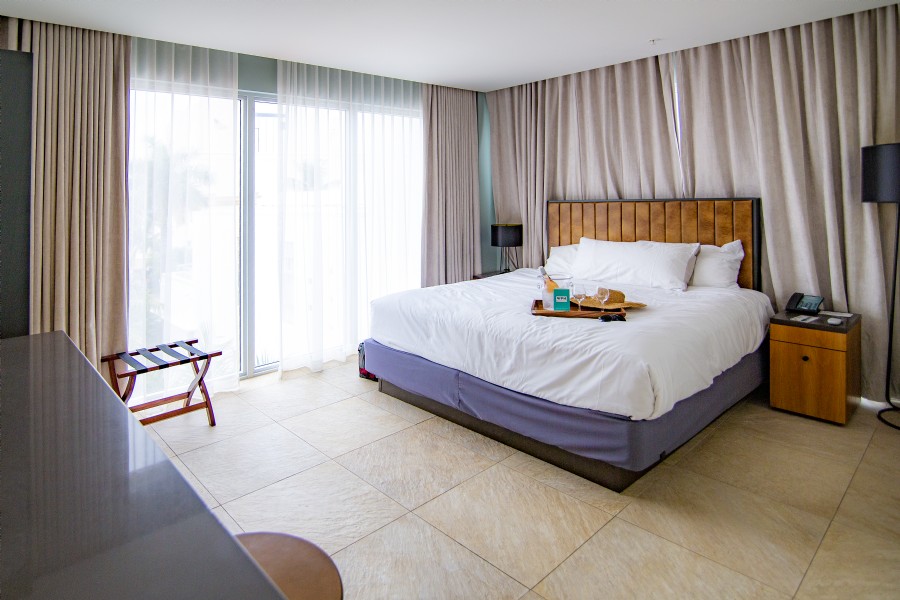 Can you believe it had been 2 years since my husband & I had a proper vacation? or even a weekend getaway. With hard work and determination, we finally took a little road trip to Miami. As a fashion stylist I also had a good excuse, it was Swim Week 2019!
Just recently we planned and took that well deserved vacay to Miami. This time, we searched for a more quiet, private retreat when we decided to book at the Washington Park Hotel on South Beach. What a treat to get a refreshing 'welcome cocktail' at check-in after a road trip. The one of a kind boutique hotel is comprised of 3 art-deco buildings in common grounds. They offered free bikes for those who want to tour the South beach area, as well as the Tuk Tuk electric car to transport you straight to the beach chairs.
There is style in managing your life, so that you have the time to maintain a healthy mind, and give yourself well deserved self-love. Re-bonding with your spouse is part of the glue that keeps you together. You need to be able to get back in sync to doing life as partners and friends.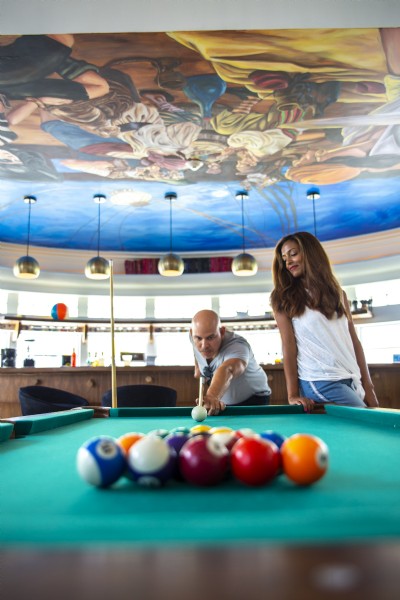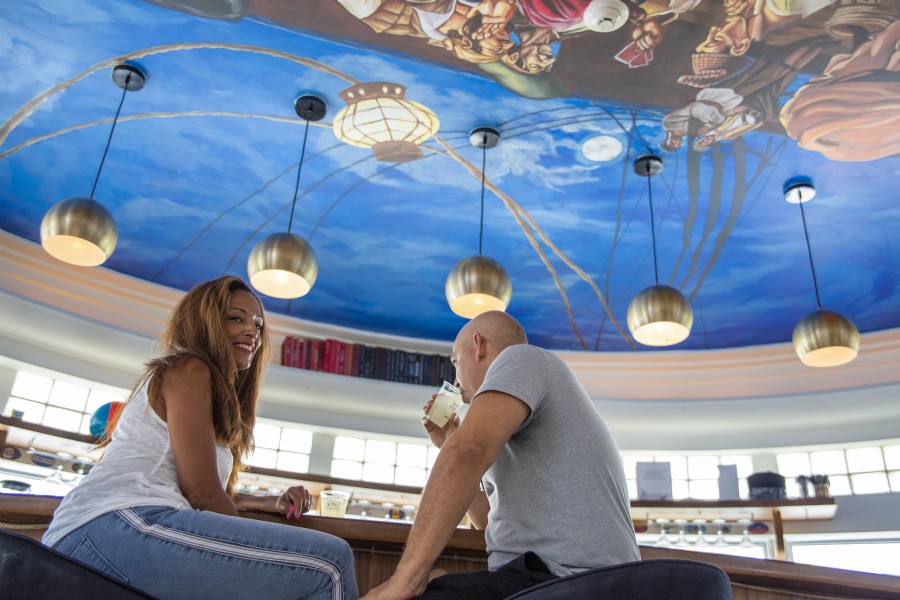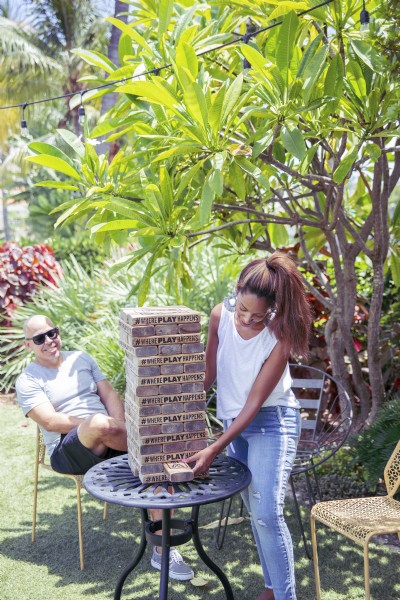 Speaking of style. Three top swimwear trends for 2019-2020 are:
The High Cut One Piece. Doubling as a body suit you can rock the one piece bathingsuit, in or out of the water.
Ultra thigh high bikini. Flashing back from the 80s era, when the bottom sits above your hip bone.
Metallic High Waist bikini. The retro cut remains in circulation with metallic fabrics, taking your swim look to the next level!
Looks like I was right on the mark when I met LaGotta Swimwear one of the hottest swimsuits I've yet to own. "La Gota" means drop of water in spanish. Based in Miami and San Juan, Puerto Rico. Their bathingsuits are handcrafted in Columbia. Finding this brand was a highlight of the trip. The perfect fitting swimsuit for curvy women as it is for all other body types.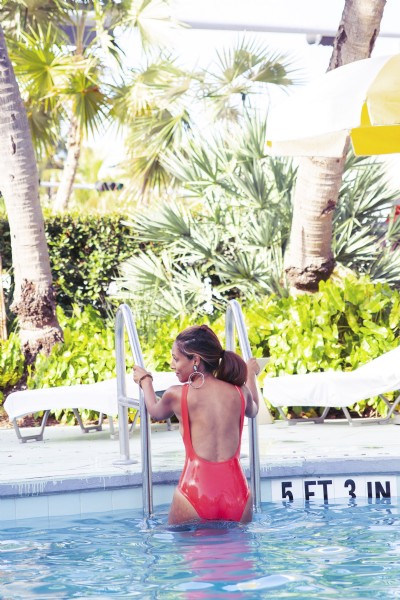 tap to shop
I can't forget to share some of the very cute summer outfits I wore during our 4 day weekend escape.
For a networking event, I chose a fresh linen jumpsuit with leaf prints for a very trip appropriate, tropic vibe.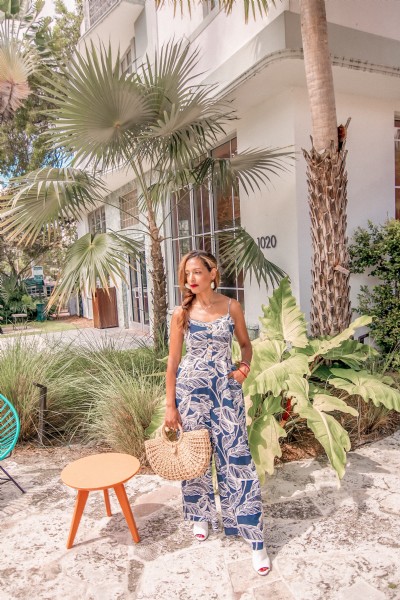 The waistline seam draws an hourglass silhouette, plus worn with the proper shoes it will lengthen your height.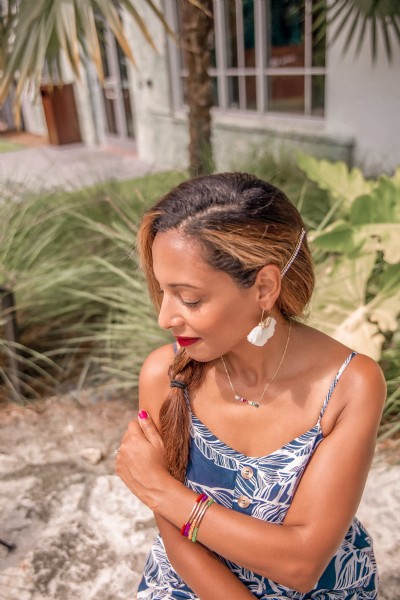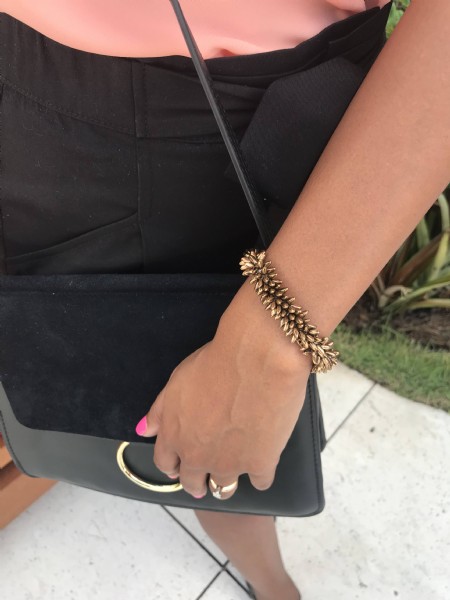 Erika Williner designs jewelry Use Code VSTYLE for 10% discount
Second, I opted for a trendy summer outfit with jeans, topped by a classic white sleeveless tshirt as I wanted style with comfort for walking and sight seeing.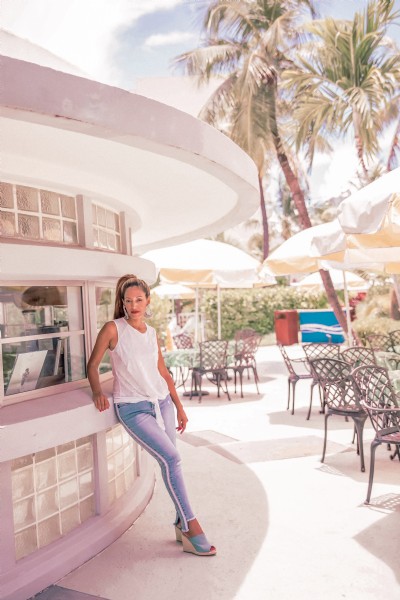 High waist is a must have since they came back into the scene. Note, the striped side seam causes nothing but a body flattering look! By the way, it makes for a pretty cool summer concert outfit too.
Shop the 2 summer looks above at Mainstream Boutique Riverview.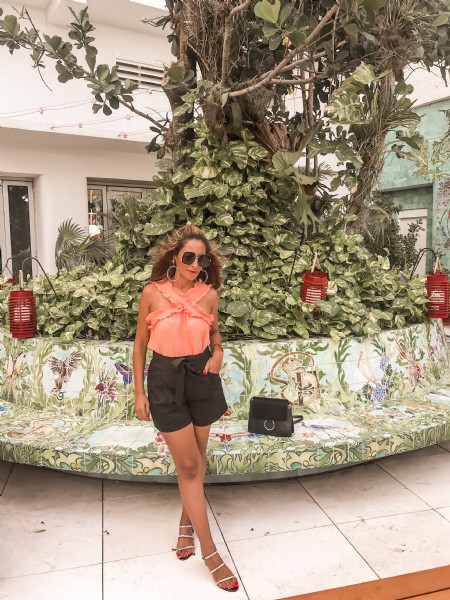 Tap photo to Get this look!
blog partnership with Washington Park Hotel
fashions sponsored by Mainstream boutique
Erika Williner designs
Photography by Tampaheadshots