There's a fashion treasure in the state of Florida. A place where millions of people throughout the country shop, from the comfort of their own home since it's launch in 1982. HSN, Home Shopping Network based in St Petersburg, Fl. At HSN, fashion designer Diane Gilman built her jean empire 20 years ago in 1998. Since then she has sold over 8.5 million pairs of jeans, earning a well deserved title as the 'Queen of Jeans'. Diane's royal journey in fashion began as she designed custom denim for some of the biggest stars in the music industry including, Cher, Janis Joplin and Jimmy Hendrix. Word is she sold 5,000 pairs of jeans in 2 minutes during the debut of her DG2 line at HSN and now moves 200,000 pairs of jeans in only one session. If that is not all, in 2013 Gilman's first book titled, "Good Jeans: 10 Simple Truths About Feeling Great, Staying Sexy & Aging Agelessly" was released. But wait! in 2017 Diane also released her new Fit Solutions collection with the Up-lifter jean. These denims are meant to give your buttocks a self shaping picker uppper. Spanx not needed.
Obviously, the stylist in me strongly advised, "I must try those DG2 jeans!". In addition, I also tried a few chic sweaters, tops and faux leather panel leggings. Warning: Slipping on these smooth, yet fashionable jeans will definitely gave you vivid feels. I found each piece to be pretty universal to most shapes from petite, tall, to full curvy and sizes or any age from twenty-five up. Take a look at how I styled the following looks you can wear any day of the week.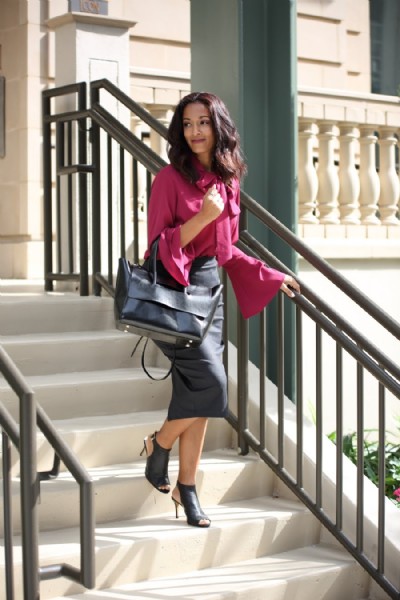 Bell sleeve blouse with tie neck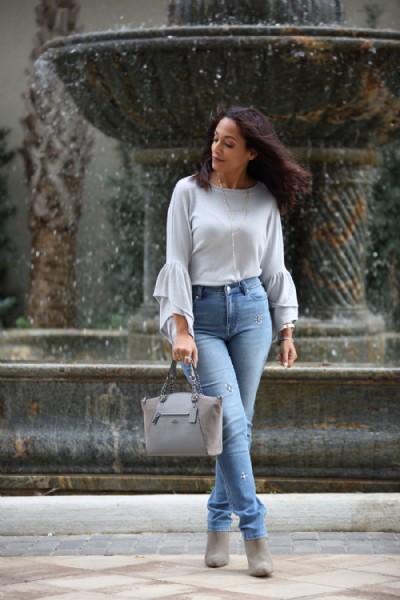 Tiered Ruffled tri-blend sweater - classic jeweled girlfriend jean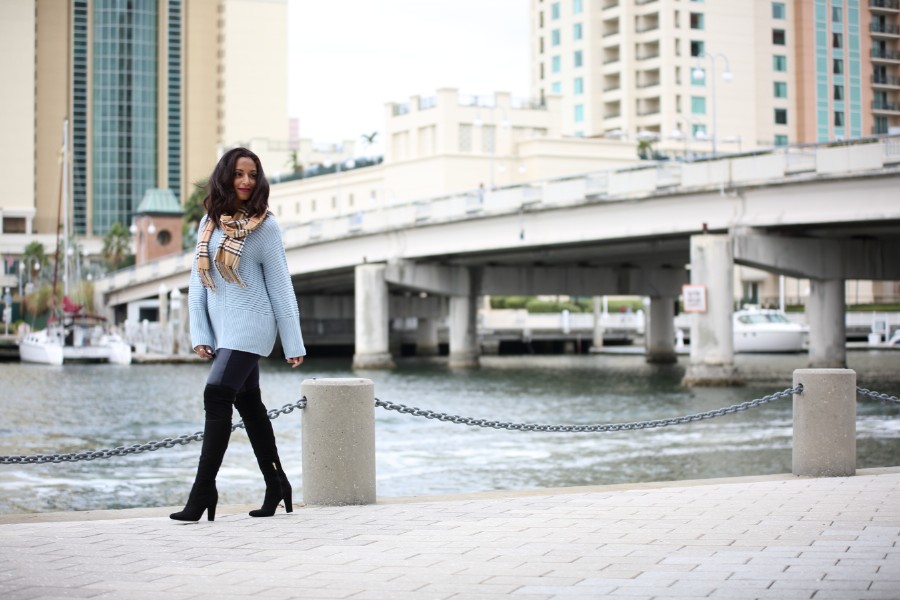 Rib Knit bell sleeve sweater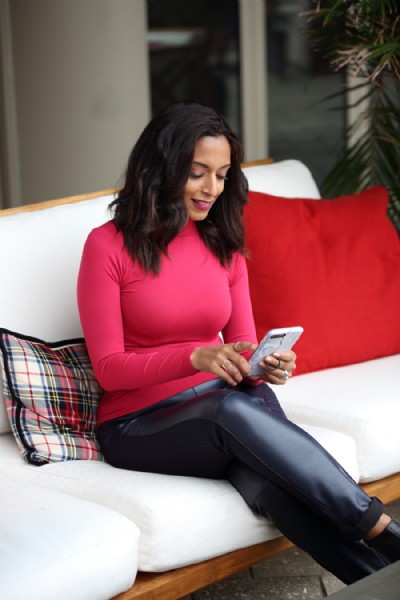 Faux leather and ponte leggings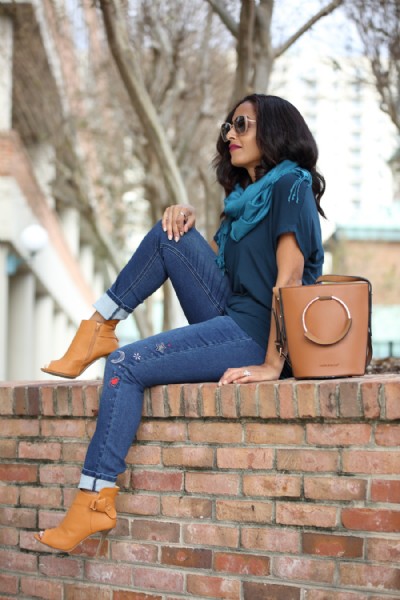 Virtual stretch celestial skinny jeans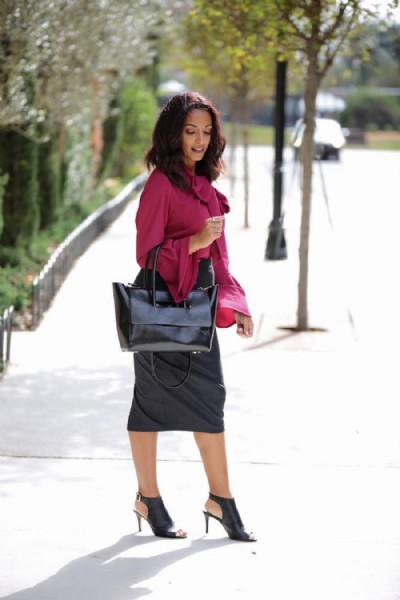 Bell sleeve blouse with tie neck
Catch Diane Gilman's showtimes on HSN this weekend
Jan 25- 9PM or 10PM
Jan 27- 1PM, 11PM
Jan 28- 12AM, 1AM, 6AM, 10AM, 11AM, 3PM, 4PM, 8PM, 9PM
Shop DG2 here!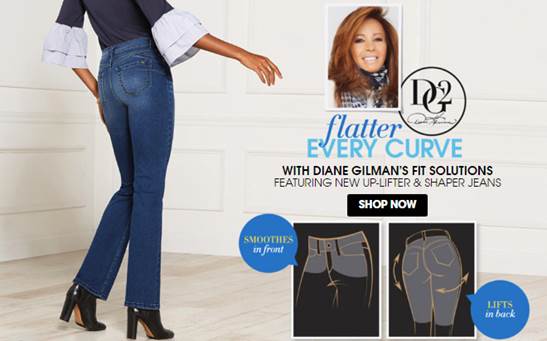 Could they be your perfect of jeans? You will have to try to find out. However, if you're not sure which style to choose from or how to put your outfit together, just reach out to VStylist for a quick personal online styling session.
photography by Tampa Headshots
sponsored blog, honest review!