If there's anything we all look forward to in summer time, is to visit a place that emulates either a Palm Beach or Palm Springs vacation. A place that's tropical, fun, relaxing and gives us a reason to buy a few summer dresses. Obviously, most of us feel that beach resort wear would be in order for this sort of vacay. Leave it to me to share a few ideas for finding palm beach chic attire.
But first you should know, when heading over to the east coast of Florida you may find West Palm Beach has a style of it's own. There is plenty of shopping, dining and art to be seen. Start by visiting City Place; A chic outdoor shopping and entertainment complex filled with a variety of clothing shops from Anthropologie to H&M. Beauty, art, furniture shops are also available for shoppers. After spending a few good hours touring City Place, you can satisfy your taste buds and your thirst for adult fun at local favorites such as IL Bellagio or Copper Blues Rock Pub & Diner. Just a little glimpse of what to expect from the beautiful city of West Palm Beach.
Do you know what to wear to visit a tropical locale? Well, anything you'll be comfortable yet stylish in. Especially in the steamy weather. As long as it suits and enhances your figure, you're good to go.
You can't go wrong with a floral maxi dress and an off the shoulder/strapless shift style in a vibrant tone. Each of them are stylish and will keep you cool, whether it's day or night. Remember, chic is what you make it by accessorizing with hats and sunnies to give your look some major oomph! Below are the picks I've chosen with all of you, my readers in mind since they'll work beautifully with any type of figure.
TAP image to SHOP the Look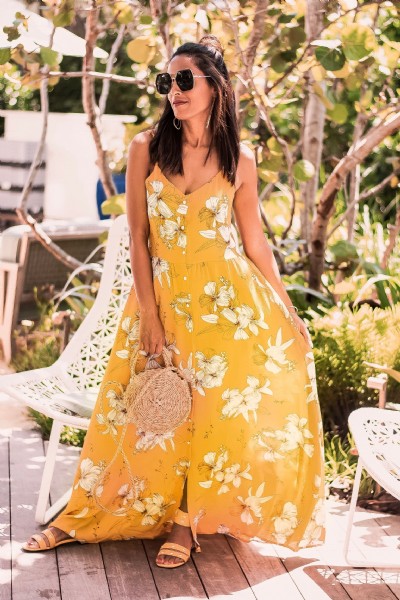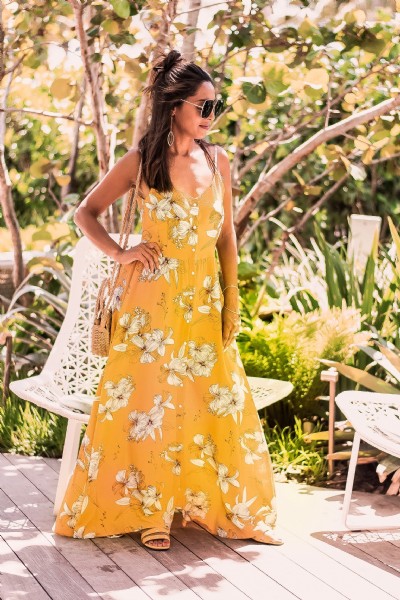 Photography by ChristinaJonesPhoto
Not a sponsored blog