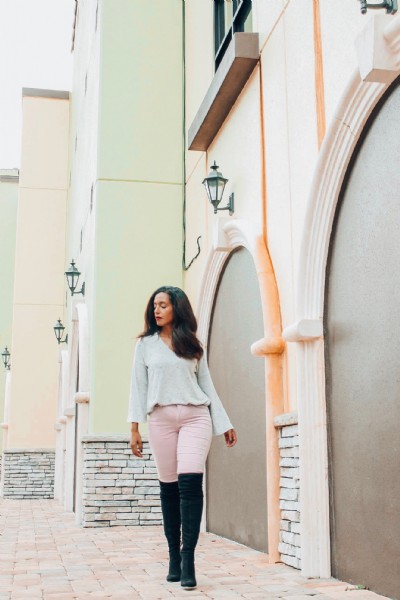 So many times I've heard how the holidays just crept up on us. For most moms, career persons, business owners, even college students who just have a lot on our plates the holidays always take a back seat until they're here. Let me share a few tips or a little inspiration to help you take on the Holidays with less worry and less anxiety.
Clean and declutter. Just think of it like spring cleaning. Whether it be your closet or your garage, your mind will thank you. When you go into your closet, and all you can see are old clothes and garments from your earlier days that may be outdated or no longer fit. There's no better time than the holidays to donate. Decluttering is a great way to make space for new things that will come along, a style refreshment you may want to have, perhaps a new chapter you're about to begin.
Make a list and check it twice. Really! what I mean is stick to it. Ask yourself; What are the tasks you want to accomplish in time for Thanksgiving or Christmas? What are some tools you need to accomplish them? Last, when are you going to block out time to make them happen? Then write them down. It could be anything from decorating to shopping. Just remember, creation did not happen in 1 day, so do one thing at a time if your schedule is limited. Before you know it, you'll have a lot more done than you thought you could.
Keep on giving Thanks! Having gratitude is the single most important tip I can share at this time. That room you have not been able to clean because you're busy working. Be thankful you're employed. The decorations you have not had time to put up. Be thankful, you have a shelter to put them up in sooner or later. The perfect gift you did not buy in time or on Black Friday. Be thankful, you have your health and able to see another opportunity to find that gift.
Hope these tips have lightened your burden of Holiday and Christmas stress.
The look you see was sponsored by Diane Gilman (HSN.COM)...Don't forget to enter the GIVEAWAY on instagram now!