Florida fall style is not exactly the typical fall clothes such as the coat, boots, chunky knit sweaters. Living in Florida is known as the endless summer because temperatures don't truly get cool until Late December into January. There's a different way of dressing here, which means wearing white clothes after Labor Day is a-ok.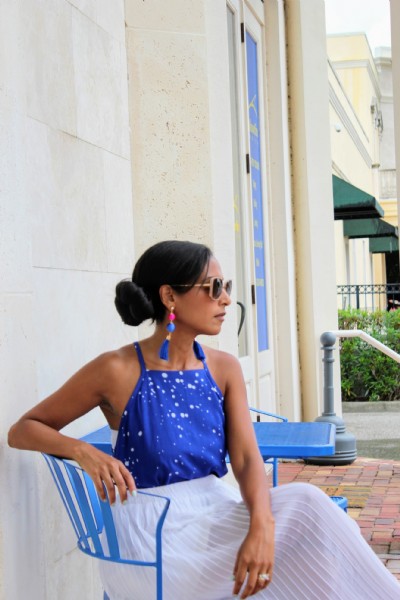 That fashion myth telling you not to wear white after labor day began in the 19th century, Labor Day 1851 to be exact. Society ladies were engaged in a zealous or perhaps jealous battle with the newby riche; they knew this battle could only be won by the subtle manipulation of fashion. So they telegrammed one another like, "Victoria. Girl. We must agree on an arbitrary date on which we all stop wearing white for the summer. To separate ourselves from the new-money heffers"
If this sounds ugly and snobby, it is! We don't condone that sort of behaviour. But, this is how the rule began to spread. To the society ladies, you're done, because we're rocking our white after labor day in 2017 regardless of status quo.
Here are 2 ways to wear white stylishly and the reasons why.
1 Daytime engagements such as birthday brunches, showers for babies' arrival or a charitable lunch. White signifies purity, and new beginnings. Be on point for the occassion with a flowy maxi skirt or dress. Blousing the top to define your waistline is always the best way as you'll want to enhance your figure, avoiding the potatoe sac effect maxis can have.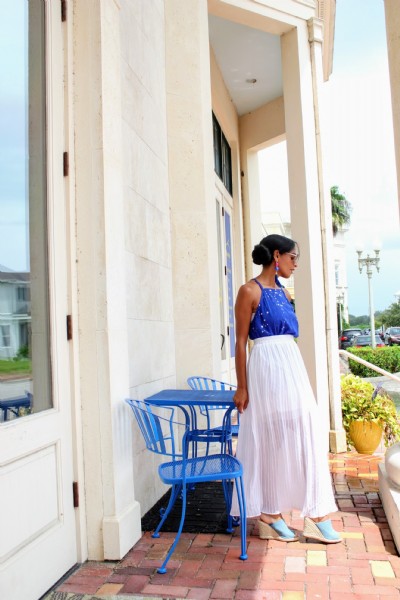 Fashions purchased at Lilly McKay Btq Miami, Fl
Earrings: Mimosa Boutique, Miami
Shoes: Athena Alexander, DSW
2 We could all do with an everyday casual look that's effortless yet stylish. Especially for moms like us, who always happen to be on the move. Keep the summer white jeans out and combine them with a silk blend blouse. To get the effortless effect, complete your outfit with sneakers. If you want a little extra to put some pep in your step that day, add accessories like a hat and a chic top handle or crossbody bag.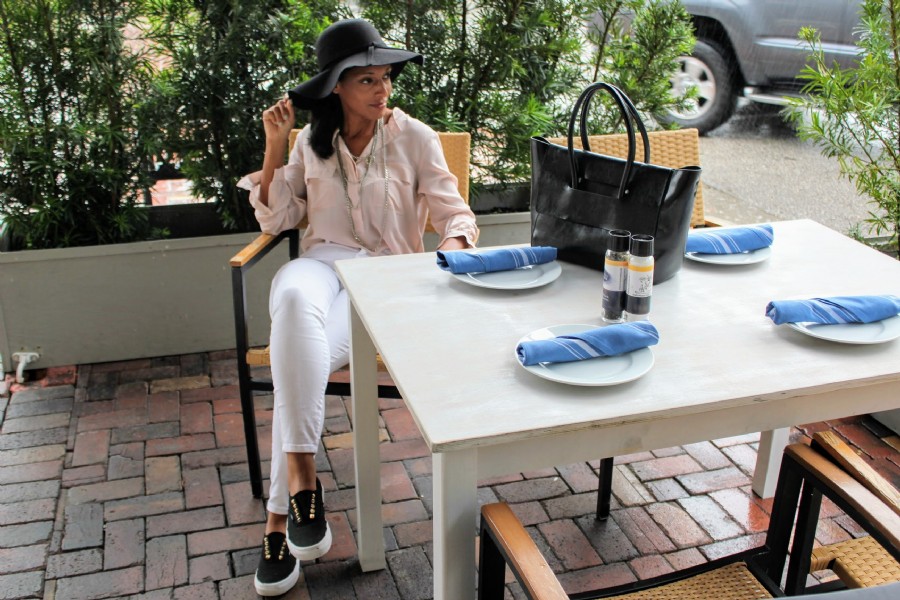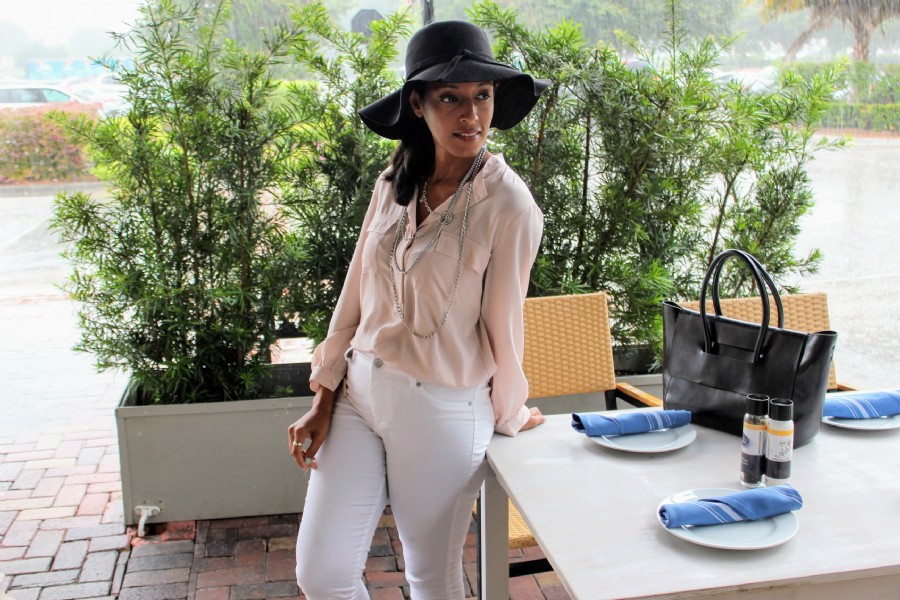 Purchases: Hat, Cotton On - Blouse, Loft - White jeans, Marshall's - Shoes, Vans Store
handbag: Enimo, Amazon fashion
Hopefully now you'll understand why style is according to you and not such ridiculous rules.
When you have the need to feel vivid, beautiful and look great in your style but, doubt has settled in. Do reach out to VStylist for virtual styling or personal shopping.