Here I was, in the same predicament most of us women are, wondering how to get poolside and beach ready, stylishly of course. I recently took a much needed mini family vacation here in Florida, just a few hours distance at West Palm Beach. Our plans were to spend our days by the pool, sight-see and relax on the beach.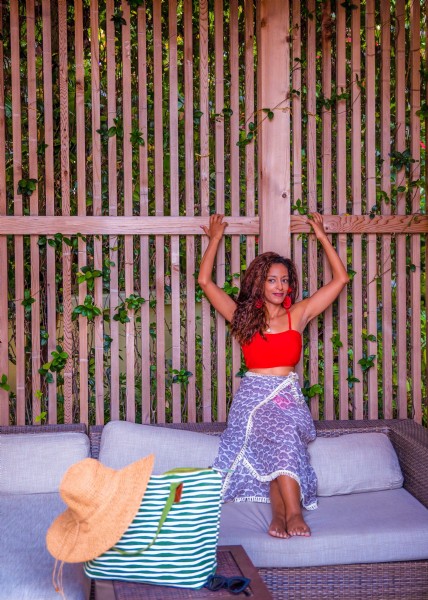 A couple of weeks prior, I returned to one of my favorite and best beach wear retailers (as seen on Good Morning America) Rockflowerpaper.com; whose fashions are inspired by colors, textures, and textiles from around the globe. Launched in 2009 and based in the San Francisco Bay Area, it's also a small, woman-owned company and I'm all about supporting these brands. Another fact that drew me to Rockflowerpaper is they are made in the USA. The affordable and chic designs were exactly what I wanted to go with the West Palm Beah vibes, so I found myself a perfect match to the new red bathingsuit I ordered. However, you must try some of their best selling collections known to be the Hydra and Coastal.
What do you wear over a swimsuit, you're dying to break into? When styling your bathing suit, a simple tip to follow is choosing a color scheme that complements it. Take my red bikini for example. I combined their lovely nautilus grey pareo and accessorized with the green wavy striped carry-all to wear by the pool. For a little more sun protection on our drive to palm beach, I went for a light and airy, cotton black beach tunic with pockets, which also makes a great combination to countless swimsuits.
Think about this quote before you become discouraged about shopping for your beach/resort wear. I always say, "Do you have a body? Then you're swimsuit ready." That's all you need to worry about. (Emily Ratajkowski)
It's all in how you style it. If you need a hand please contact VStylist for in person or virtual styling services.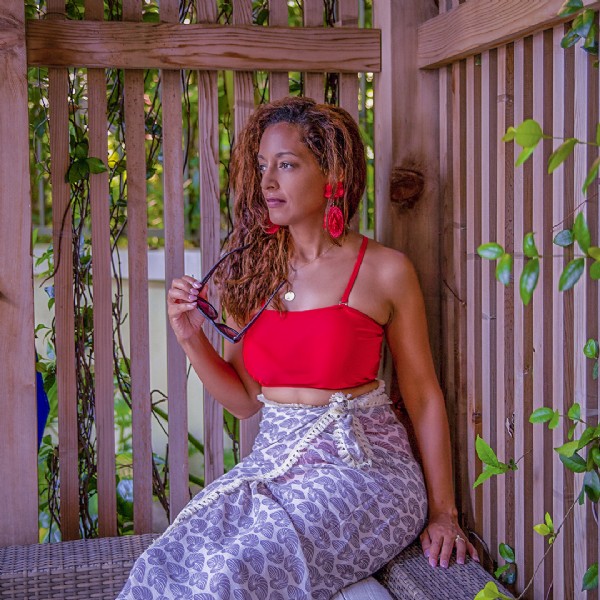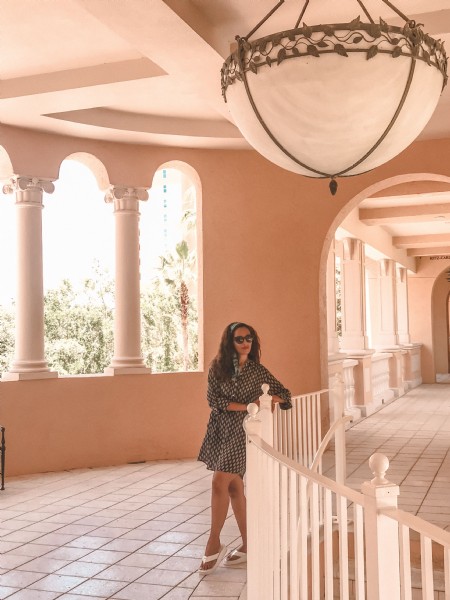 PHOTOGRAPHY BY Tampaheadshots
Blog is a paid sponsorship - Opinions are my own