written by Jenn Andrelczyk
'Tis the season for the ever-so-hideous but necessary "Ugly Christmas Sweater" party. I can honestly say I have never had the liberty of attending. Or maybe I just never RSVP'd yes because the thought of physically putting one on repulsed me. Who knows. Anyway if you are one of the lucky ones to snag an invite this year, here are a few financially friendly picks from Walmart.
If you're going to do it, might as well do it right with this light-up Merry Christmas kitty sweater. It is the epitome of tacky and ideal for the look you are going for.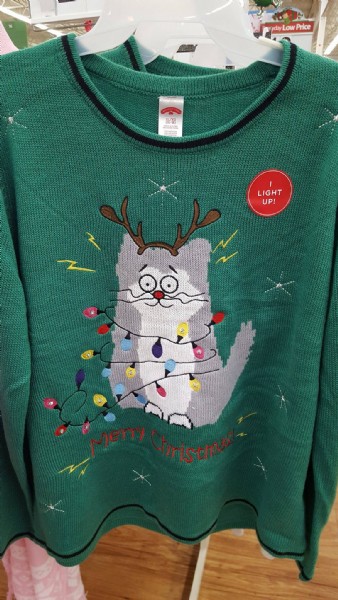 How To Style It: Throw on a cute pair of antlers, a pair of red leggings and brown booties.
And don't forget your Christmas bulb earrings to go with.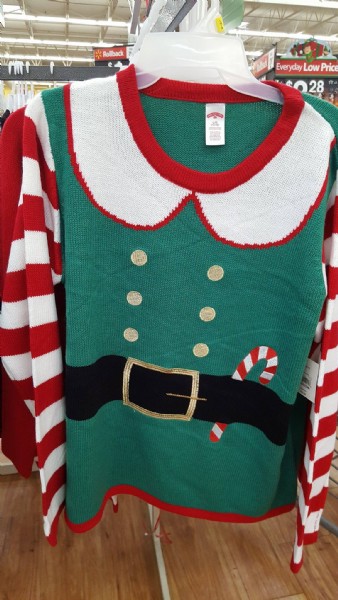 This is probably my favorite because one of my favorite Christmas movies is elf. It's probably one of the most acceptable of the ugliness.
How To Style It: Pleather leggings, gold heels or booties and a giant Poinsettia for your hair.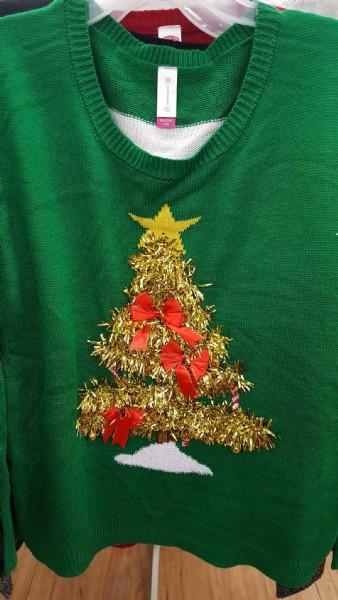 Ok the style of this sweater is not so bad. It's light and I really like the fabric. The tree is awful but the ribbon is cute.
How To Style It: Skinny jeans, brown booties and giant sparkly gold earrings or a mistletoe headband. I found mine at Francesca's Closet.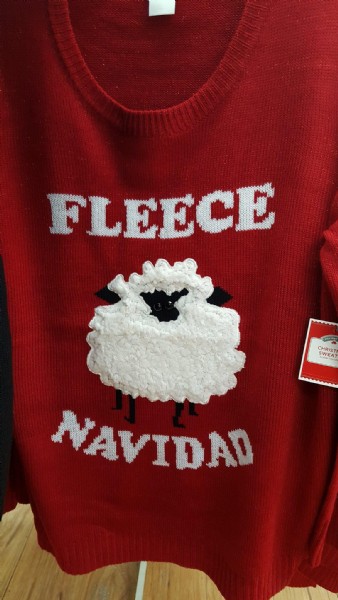 Finally, the inevitable sarcastic look for my sarcastic ladies, "Fleece Navidad" with a large, round sheep on it. I hate it. Haha.
How To Style It: Don't wear it. JK! Black leggings, silver earrings and maybe a white pom pom pinned in your hair. I am all about hair accessories especially Christmas ones!
Good Luck! Report back!